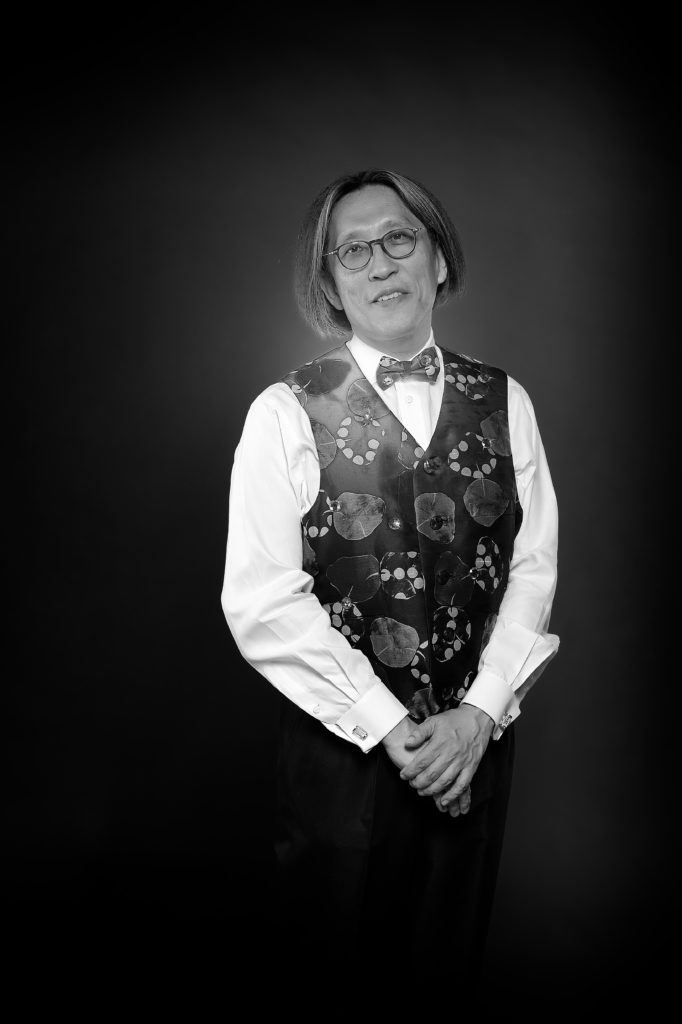 Akira Miyagawa (born February 18, 1961) is a Japanese composer, musician and conductor, who continues to distinguish himself as a composer of musicals and theatrical plays. He has won two excellence awards of prestigious Yomiuri Theater Awards in the theater company category; one was in 1997 for the music he created for "Shintokumaru," and another was in 2005 for "Hamlet." He also won the Tokyo Metropolitan Theater's best musical award in 2000 for his music for "Miracle." 
  Miyagawa began to make music for Shiki Theater Company and Tokyo Disneyland while he was studying at Tokyo University of the Arts. His most famous works include "One Man's Dream," "Shintokumaru," "Sleeping in the Forest Champeaux," "Miracle," "Hamlet," "Macbeth," "Sans Famille," "The Origin of Blood," "The Little Prince," "Rubichi," "The Hit Parade," "Musashi" and "A Streetcar Named Desire." 
In 2004, "Matsuken Samba II," a song that Miyagawa wrote for live music shows by Ken Matsudaira, became a big hit. It is noteworthy to mention that what had been performed strictly in the theater gained wide popularity among the public. 
Miyagawa feels equally passionate for performing and continues to collaborate with his fellow musicians and symphony orchestras. Since 1998, he has been the music director of Akira Miyagawa & the Ensemble Vega. In addition, he currently leads Osaka Municipal Symphonic Band as its artistic director. Under Miyagawa's musical direction, the ensemble regularly gives brass band music performances. 
From 1995 to 2010, Miyagawa led Osaka Philharmonic Orchestra as its music director and permanent conductor in popular music concerts. Miyagawa continues to collaborate with New Japan Philharmonic to provide new music experiences for audiences (Concertante II—Akira Miyagawa verses New Japan Philharmonic). 
Miyagawa's other musical collaborators include Makoto Hirahara, one of the most prominent saxophone players in Japan, and Hiromi Okazaki, a singer whose beautiful singing is popular among children. 
 At these concerts, Miyagawa plays the piano, conducts an orchestra or ensemble, performs various genres of music including his own, and tells the audience stories behind the pieces of music that are performed on stage. Miyagawa earns praise for his ability and efforts to make live performances entertaining to people of all ages. 
Miyagawa's success expands beyond theaters and music halls. Between 2003 and 2010, he produced music for "Quintet," NHK's television show for children, in which Miyagawa himself appeared and plays a role of the mysterious pianist/concertmaster for the ensemble that consists of puppets. He also produced music for and appeared in "Do Re Mi Fa Wonderland" (2009-2010, broadcast by NHK) and "Showtime by Akira Miyagawa," (2011-2012, NHK).
"Space Battleship Yamato 2199," an anime television series, which is a remake of the first Space Battleship Yamato, a legendary anime series, is one of Miyagawa's many other works outside of theaters and music halls.